ブギ・ウギ & ブルースピアニスト / コンポーザー 斎藤圭土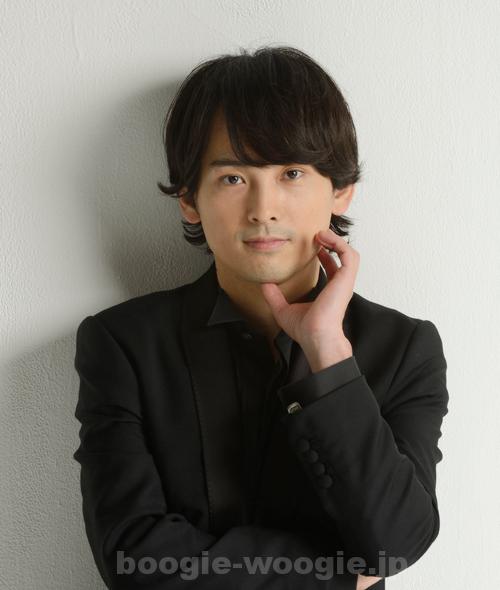 1978年11月18日生まれ。6歳から17歳までクラシックピアノを学ぶ。15歳よりルクセンブルク国立音楽学校に留学し、ガーリー・ミューラー氏に師事。17歳で帰国後、ヨーロッパで出会ったブギ・ウギ・ピアノを本格的にマスターする。20歳の時、ブギ・ウギ界の巨匠、ドイツ人ピアニストのアクセル・ ツヴィンゲンベルガー氏との共演をきっかけに「ブギ・ウギ・ピアノ」の伝承に将来を捧げることを決意する。その後、日本人として初めて国際ブギ・ウギ・フェスティバルに招聘されるなど、海外での演奏活動を数多く展開。2008年11月、初のソロアルバム『Boogie Woogie Far East』
(Universal Music)をリリース。2012年4月にはアクセル氏との共作となるライヴアルバム『THE JOY OF BOOGIE WOOGIE / LIVE』(Quatre Mains Records)をリリース、名実ともにブギ・ウギの継承者、次世代を担うブギ・ ウギ・ピアニストとして、ブギ・ウギ・シーンをアジアから牽引し、卓越したリズム感と即興演奏で、国内外の音楽ファンを魅了し続けている。
コンポーザーとしての作曲活動面では、「Cross 第3番」(映画『4分間のピアニスト』ドイツアカデミー賞受賞作品イメージ楽曲)「、完璧なお城変奏曲 第4 章 マスカラード」(宝塚歌劇舞台『オネーギン』エンディング楽曲)「、空へ」(ハウスウェルネスフーズ「C1000レモンウォーター」テレビCM) /( 八木木材産業「エピオス・ロングライフ」テレビ CM)「、For Kids'」YOUテレビ「こどもの安心・安全」イメージ楽曲)など楽曲提供も多方面にわたる。また、メロディアスで詩的な楽曲や物語性のある楽曲の数々は、舞踊曲として舞台音楽・バレエ音楽などに多く使用されている。作曲家としての実績も着実に積み、今後の活動にさらに期待が高まる。
Boogie Woogie & Blues Pianist / Composer KEITO SAITO
Born on November 18, 1978.
Started playing piano at the age of 6. He was accepted to Conservatoire de Musique de la Ville de Luxembourg when he was15 and returned to Japan at the age of 17. He learned to play and master boogie piano which he met in Europe on his own.He per formed with world-famous German Boogie Woogie pianist Mr. Axel Zwingenberger in the spring of 2000 when he was 21. After returning to Japan, he has become an active trailblazer in Boogie Woogie piano, devoting his talent to bringing Boogie Woogie to the mainstream on the Japanese music scene. He was the first Japanese to be ever invited at the International Boogie Woogie Festival, and done many per formances abroad. In November 2008, he released his first solo album "Boogie Woogie Far East" (Universal Music) and it became a historical step of Japanese Boogie Woogie scene. In April 2012, he has released a live album with Mr. Axel Zwingenberger called "THE JOY OF BOOGIE WOOGIE/LIVE"(Quatre Mains Records); and as a successor to classical Boogie Woogie and a pianist of the next Boogie Woogie generation, he plays a wider field of activities as a leader of Asian Boogie Woogie scene, and
has attracted a great deal of attention from music fans in Japan and abroad with his excellent sense of rhythm and improvisation.
As a composer he has produced many pieces for various fields such as "Cross No.3"(a theme for "4 minutes" 2007 German Academy awarded film), "mascarade from Kanpeki na Oshiro Variations" ("Onegin" Takarazuka Revue), " To The Sky"(House Wellness Foods' C1000 Lemon Water TV commercial tune), Yagi Mokuzai Sangyou's Epios Long Life TV commercial tune, "For Kids' "(YOU TV Safety for Children image tune) and so on. His melodious and poetic as well as a narrative music has been used for theater and ballet also. He has been gaining experiences steadily as a composer that there are many expectations for his future activity.